Child Psychology Treatment
Mental, emotional, and behavioral disorders in childhood can cause long-term problems that may affect the health and well-being of children, families, and communities. Treating a child's mental health problems as soon as possible can help children reduce problems at home, in school, and in forming friendships. It can also help with healthy development into adulthood.
A public health approach to children's mental health includes promoting mental health for all children, providing preventive intervention to children at risk, and providing treatment for children with identified disorders.  Psychological therapy is a key component to improving mental health. Depending on the type and severity of the problems, psychological therapy for children may be used in combination with medication.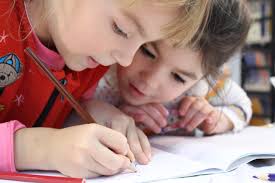 Why Is It Important?
Everyone wants their child to have healthy development, but it's not always clear if a child's behavior is a symptom of a normal stage in development or a sign of an abnormality. Child psychologists can help you understand the difference. Understanding the normal and abnormal psychological patterns of a child can help parents understand how to best communicate and connect with their child, teach their child coping mechanisms for managing emotions, and help their child progress and thrive in each new developmental stage.